About the Laughing Heart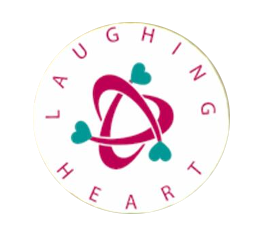 About The Laughing Heart
We are a non-profit organization dedicated to congruent development of each individual and the collective whole. The Laughing Heart combines inspirational entertainment and education committed to providing transformational tools that will help every one of us look at life from the perspective of a laughing heart.
The Strider Innertainment element of The Laughing Heart is a unique combination of conscious comedy, spiritual education, healing and interactive entertainment.
Drawing on a variety of teachings from various traditions of spirituality, psychology and philosophy, Errol and Rochelle present complex concepts in a way that makes them more accessible and relevant to our daily lives. They use loving- and light-hearted modalities that are both adaptive and provocative.
To create, produce, and deliver uniquely affective communication models. To promote conscious entertainment packages and educational programs that utilize transformational tools. To propagate creative expression and self-reflection for nourishing hearts, minds and bodies. To enhance personal growth and inspire collective well-being.
WE ARE CURRENTLY FOCUSED IN FOUR AREAS:
1. LIVE PERFORMANCES:
The Laughing Heart/Strider Innertainment offers exclusive evening and matinee performances, as well as segments of a public or private event or professional conference. These are meaningful and entertaining sketches. These are produced for local performance venues as well as for national and international touring. Performances are often filmed for distribution in all media formats including DVD, VHS and Internet.
2. MEDIA PRODUCTIONS:
Release new and existing productions of performances, conference segments, and interactive workshops in a variety of media formats (for example, this youtube video). This includes audio and video recordings, radio and television broadcasts, books, framed photographs with poetry and sayings, greeting cards, video games and all other media that can be utilized by the Laughing Heart.
3. INTEGRATIVE PERFORMANCE TRAINING:
To provide, through workshops, seminars and classes, the tools and training to aid people in their efforts to affect personal and social transformation. These include:
Professionals, businesses and professional organizations who work with people in supportive ways (counselors, teachers, therapists, social workers, ministers, mental health workers, etc.)
People who are actively engaged in self-discovery and self-help (personal, spiritual and psychological growth)
Innertainers (Entertainers who want to be "transformative performers."
4. THE LAUGHING HEART CLUB:
Provide live and on-line environments of mutual support, where people of all ages and cultures have the opportunity to interact. Develop quality relationships with individuals and help them become more self-actualized human beings through mastering the transformational tools and principles that are the Laughing Heart.